Among different ways of brewing coffee, using the best French press coffee makers is probably the simplest method to make a delicious and flavorful cup of coffee. In this tutorial, we will show you how to make your own coffee with French press.
Step 1: Dose the coffee
By volume or by weight? In general, weighing will give you a more repeatable result than dosing by volume because there will be less variance when using a gram scale than tablespoons. Nevertheless, a French press maker is quite forgiving so both methods are fine.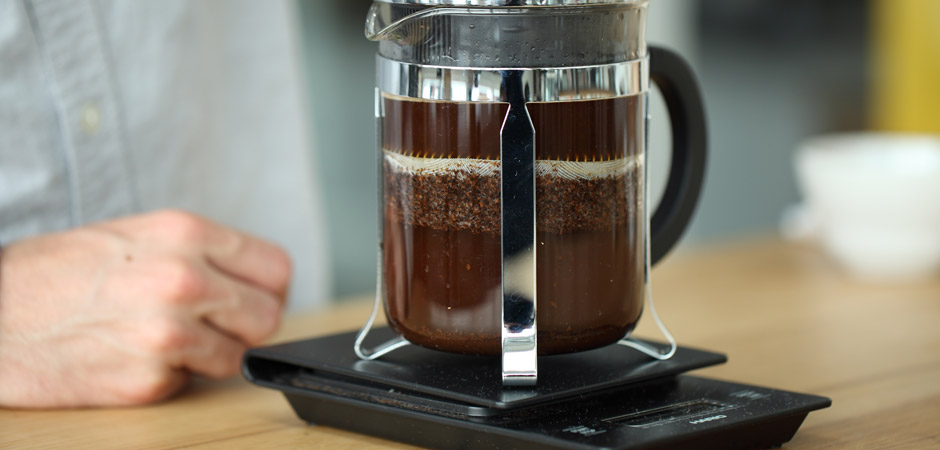 There is actually no consensus on the best ratio of brewing for a French Press. Before writing this tutorial, I read the recommendations of some roasters and found out that the ratios would be between 1:10 and 1:18. That means 10 or 18 g of water for 1 gram of coffee.
When it comes to volume, a good method is using one tablespoon of coffee for each four ounces of water, or 3 ounces for a stronger recipe. Depending on your personal taste, you might increase the coffee amount. Here is a general guide to get started:
12 oz – 3 cups = 3 or 4 tablespoons
17 oz – 4 cups = 4 or 5 tablespoons
34 oz – 8 cups = 9 or 10 tablespoons
51 oz – 12 cups = 13 or 15 tablespoons
Step 2: Heat water and grind coffee
Continue reading "Tutorial on French Press Coffee"